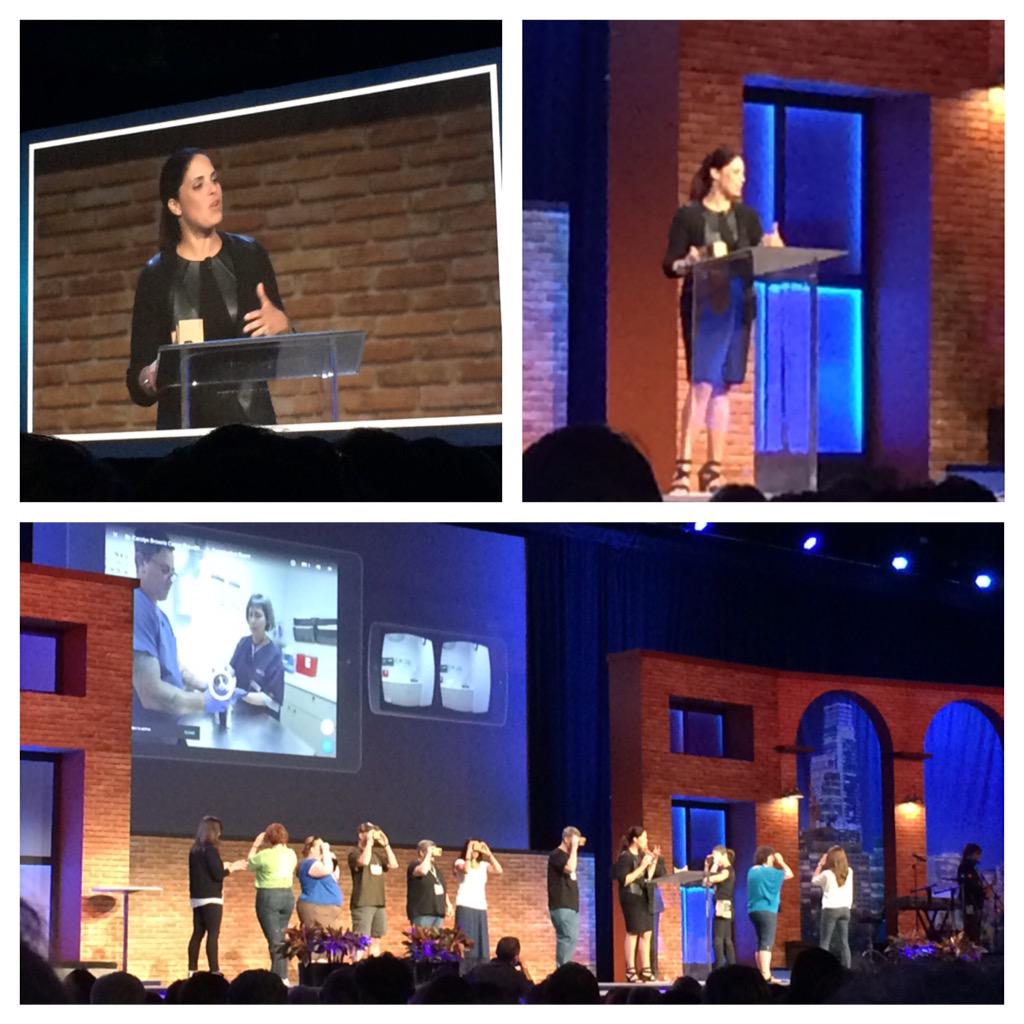 Back in 1996, Soledad O'Brien hosted a very early show -
THE SITE
- on technology and the relatively new Internet. So it might be appropriate that she was ISTE 2015's opening keynote speaker.
The International Society for Technology in Education might not be the appropriate lace to tell 10,000 educators and education leaders that technology is not the answer to education's problems.
"I might be in the wrong room to say this, but I think technology for technology's sake is a complete waste," O'Brien said. And the audience gave her a raucous and support response.
Soledad went on to say
that she views technology as a tool, a means to an end rather than an end itself.
In the tool category, she invited 10 ISTE attendees to the stage to try out Google Cardboard, a bare-bones virtual-reality experience, using paper-based VR goggles and smartphones. Using the headsets, O'Brien took the attendees on a virtual test drive of a career in veterinary surgery. Technology like this, she said, can expand students' horizons by immersing them in different vocational opportunities.
SOURCE:
www.edtechmagazine.com