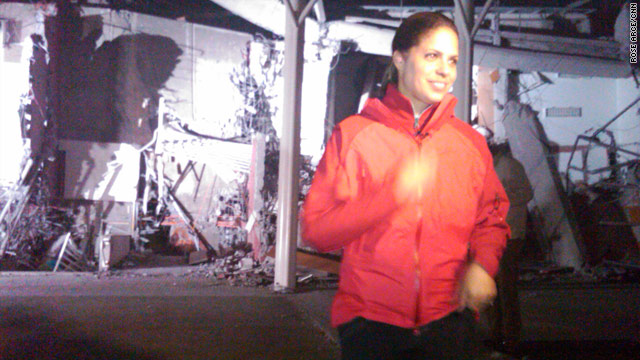 O'Brien: Fatigue, guilt, gratitude on our long exit from Chile
By Soledad O'Brien and Rose Arce, CNN
March 4, 2010
Concepcion, Chile (CNN) -- There are days working for CNN when you feel like you are in the final scene of the film "Hotel Rwanda," hurtling toward an uncertain salvation from a disaster of epic proportions.

Fear and frustration are softened by exhaustion. Your heart races, but every other sound is like white noise. You plunge ahead, but also long to return to the comfort of your own life with its own particular frustrations and joys.

That's how it felt pulling out of Concepcion, Chile, where an earthquake sent people gliding across the floors of their own homes, tossed some buildings into pieces and set off frantic unrest among people living without food, water or safety. We had been on an odyssey just to get to the epicenter of this disaster.

We had left behind a documentary project on the Haiti disaster to fly to Miami, Florida, where we turned around and went through Panama; Lima, Peru; Sao Paolo, Brazil; and Buenos Aires and Bariloche, Argentina, before driving through Patagonia into Chile. But we couldn't stay long in Chile without jeopardizing that project...
read more